Ecoslops signs agreement with Suez Canal Economic Zone to build and operate a un it for collection, reception and treatment of oily residues from maritime origin in Port Saïd (Egypt).
The last year's feasibility study as first step in the agreement has now resulted in next one, being building and operating a facility for the collection, reception and treatment of different types of oily waste from maritime sources (slops, sludge, bilge water).
The contract was signed during the trip of the French President Macron to Cairo (Egypt) under the protection of the French and Egyptian governments.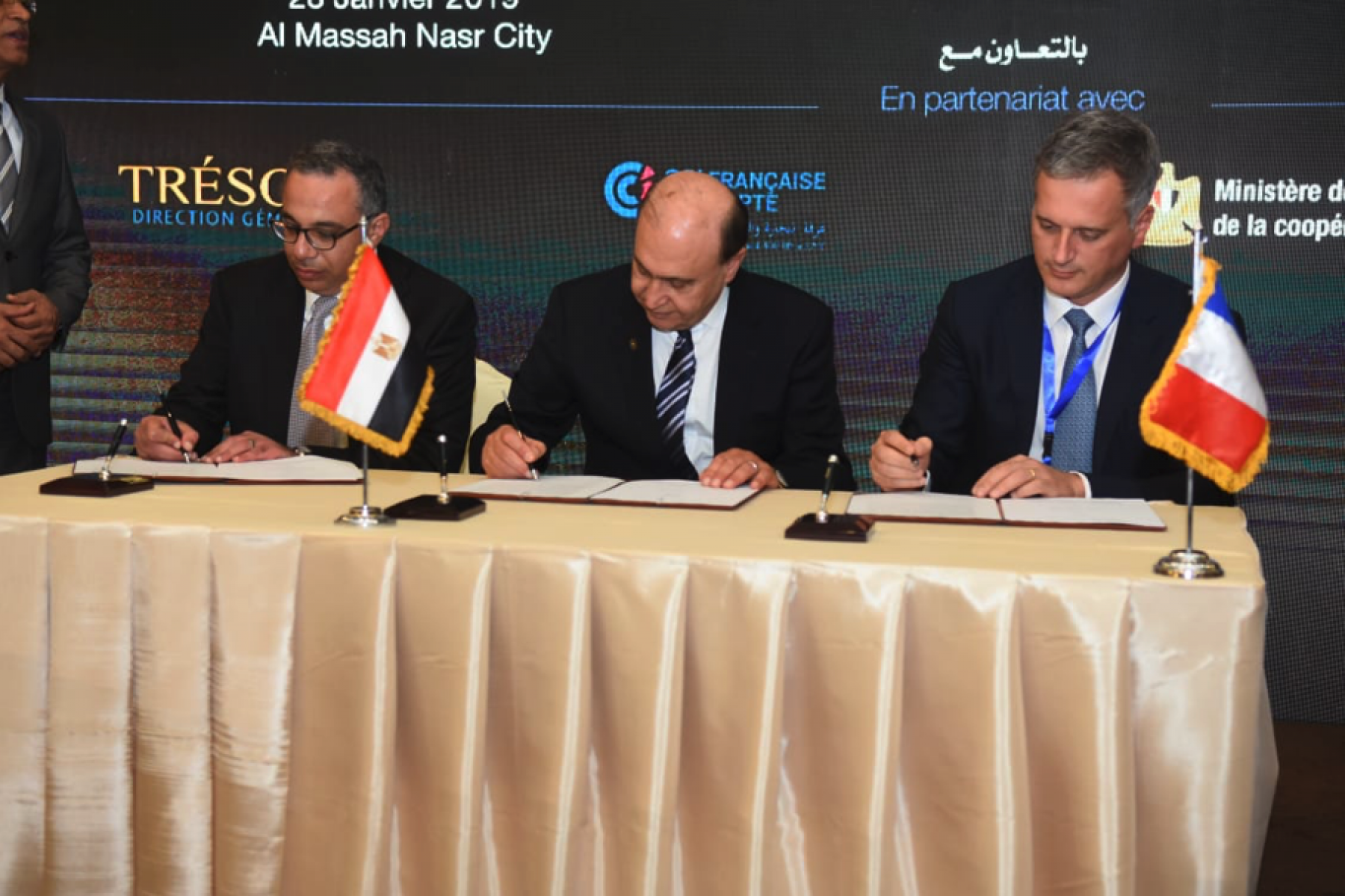 Signing of agreement (from left to right) : Mohamed El Seoud (ETAGE), l'Amiral Mamish (représentant de SCEZone) et Vincent Favier (ECOSLOPS)