On March 21, 2019, Euroshore welcomed a delegation of harbour masters and port environmental experts of PENAF (Ports Environmental Network-Africa) in Brussels. Euroshore highlighted some new challenges in maritime shipping (ship generated waste and cargo residues, ballast water, antifouling and biofouling) and organised a presentation of ECOPORT network by ESPO.
Participants actively exchanged personal experiences and were very keen on learning how to better consider environmental issues. After lunch, participants visited the collection and treatment installations of two Euroshore members, MTD and MAC2, both located in the port of Antwerp.
No doubt that this was the beginning of closer cooperation between both associations as clean ports and clean oceans are shared values.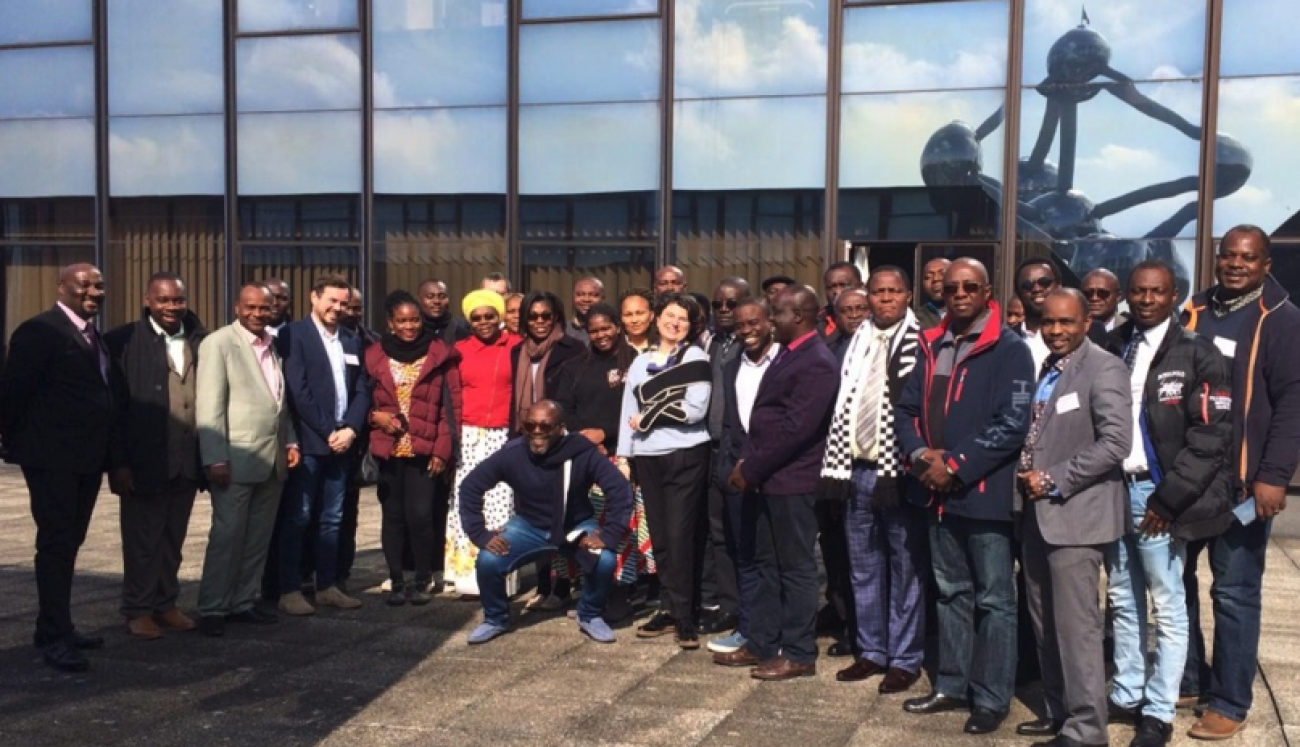 The PENAF delegation in Brussels