Poised to continuously control plastic pollution on Nigerian waters, African Circle Pollution Management Limited (ACPML) has procured two more patrol boats, making five in its fleets.
The Guardian, Sulaimon Salau, 13 March 2019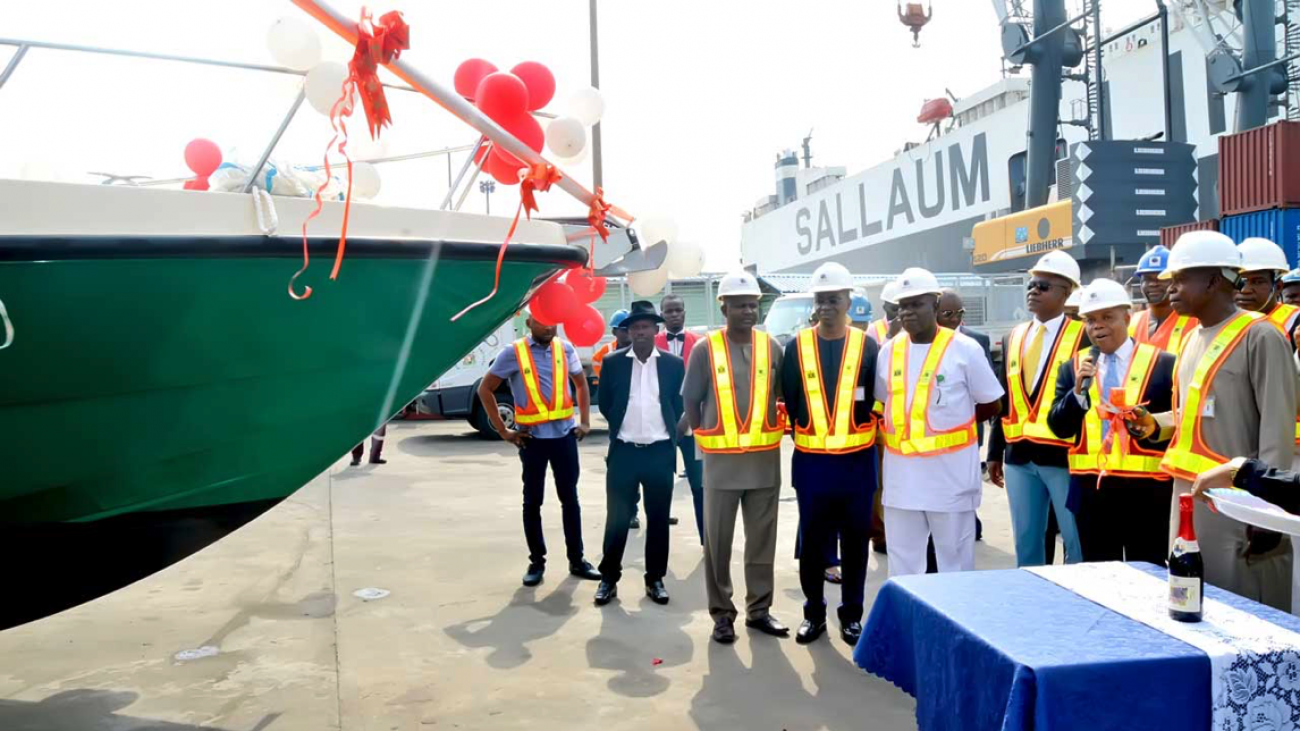 The procurement of the new boats named MV Aderinsola and MV Hadiza, in addition to the existing ones – MV Etypou, MV Muzube 1 and MV Muzube 2, was in line with ACPML desire to fulfill its mandate as contained in the agreement signed with the Federal Government through the Nigerian Ports Authority (NPA).
The two Coast Guard 36 patrol boats are fitted with modern technological features to cope with their functions in Nigeria territorial waters, particularly in the nation's seaports situated in Lagos, Port Harcourt, Warri and Calabar.
Unveiling the boats at Tin Can Island Port (TCIP), Apapa, Lagos, the Managing Director of the NPA, Ms. Hadiza Bala Usman, commended ACPML for the giant strides it has made since it signed the agreement with the Federal Government over two decades ago.
Usman who was represented by the NPA General Manager, Health Safety and Environment (HSE), Engr. Suleiman Abdulbaki noted that ACPML has done well in the execution of the provisions of the agreement it signed with the government.
Her words: "African Circle Pollution Management Limited has been in partnership with Nigerian Ports Authority for over two decades in the areas of pollution control monitoring, and management of ports reception facilities, ACPML operates in the most excellent way to the highest standard". According to her, the acquisition of the boats will go a long way in enhancing the effective management of ship-generated wastes in accordance with the provisions in the Annexes of MARPOL 73/78 convention.
Regional Manager, East, ACPML, Olajide Oluwayemi, said procurement of the boats was geared towards ensuring that the company surveillance operations in line with its mandate are not hindered in Nigeria waters. Describing the boats as "brand new", Oluwayemi stated that the decision to procure the boats was in furtherance of the company commitment to the International Convention for the Prevention of Pollution of Ships (MARPOL 73/78) and in line with the provisions of port reception facilities for the NPA as contained in our agreement.
The popping of wine to herald the maiden voyage of the boats was performed by ACPML, Finance Manager, Mrs. Deborah David to the delight of dignitaries that gathered to witness the occasion.
ACPML had in 2018 procured no fewer than 16 new specialised trucks to evacuate waste generated in ships calling in the nation's seaports. The procurement of the trucks was in addition to the ones it had earlier acquired in the discharge of its roles and responsibilities in Nigerian ports. The trucks, which are fitted with the latest technology features such as automated discharge and collection of waste were manufactured by one of the vehicle manufacturing giants, Mercedes Benz.