04/06/2019, Source: https://gcaptian.com
In 2016, Princess Cruise Lines agreed to pay a $40 million penalty for illegally dumping oil contaminated waste into the sea and trying to cover it up. It was the largest criminal penalty ever imposed for intentional vessel pollution, and the U.S. Justice Department put the cruise line's parent company, Carnival Corporation, on notice. But that did not stop the company from polluting again, according to federal prosecutors.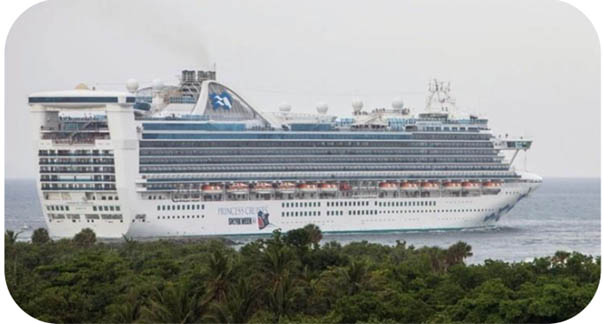 Princess Cruise Lines, a Carnival Corporation subsidiary, pleaded guilty in 2016 to charges related to illegal dumping from the Caribbean Princess, above. The parent company acknowledged new violations this week. Credit: Jesus Aranguren / Associated Press
On Monday, Carnival and its Princess line acknowledged violating probation terms from the 2016 case and were ordered to pay an additional $20 million penalty, putting further pressure on the world's largest cruise corporation.
The new violations included discharging plastic into waters in the Bahamas, falsifying records and interfering with court supervision of ships by sending in teams ahead of inspections to pre-empt environmental violations, according to the corporation's agreement with the Justice Department.
"A corporation is responsible to its shareholders and board of directors to be profitable, but not by breaking the law and destroying the very environment in which it navigates for profit,"
Ariana Fajardo Orshan, the United States attorney for the Southern District of Florida, said in a statement.
The agreement came after the federal judge overseeing the case, Patricia A. Seitz, expressed frustration with Carnival's "repeat offenses" and even threatened to bar its cruise ships from docking at United States ports. She ordered the corporation's top executives to appear in person at a court hearing on Monday in Miami.