Weeks into the 2020 sulphur cap taking effect, the Pakistani government has joined a string of other global destinations and banned open-loop scrubbers at the country's biggest box port. Ships will have to use closed loop scrubbers or complaint fuel when at the port.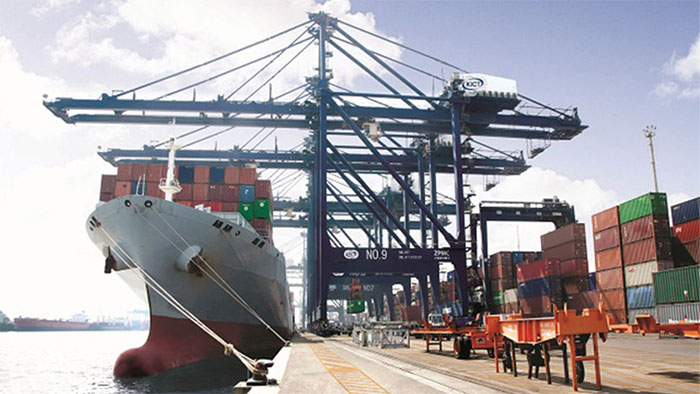 21 Jan 2020, NEWS, Anastassios Adamopoulos @Anastassios_LL Anastassios.Adamopoulos@informa.com
The Pakistani government will force ships at the Karachi port to switch to closed-loop scrubbers or compliant fuel oil. Karachi becomes the latest in a long line of destinations to ban the technology
THE BOX TERMINALS OF KARACHI HANDLED 2.2M TEU IN 2018.
PAKISTAN'S government is prohibiting the use of open-loop scrubbers at the port of Karachi in yet another push-back against the sulphur emissions abatement technology.
The Standard P&I Club said on Tuesday that the government has banned the discharge of wash-water from open-loop scrubbers, which some owners have installed on board their vessels to comply with the 0.5% global sulphur limit, at the port.
"While in the port, vessels fitted with hybrid type of scrubbers should switch to the closed-loop mode of operations. As for vessels fitted with open-loop scrubbers, they would need to switch over to compliant fuel instead," the government's statement said.
The port of Karachi, Pakistan's largest container port, handled 2.2m teu in 2018.
Several jurisdictions and ports, such as Singapore, have taken the same decision on open loop scrubbers, fearing that the discharge of wash water from scrubbers will pollute their waters. Pro-scrubber voices repeatedly reject these charges.
There is no scientific consensus on the subject, leading to an ongoing dispute and an effort to resolve the matter at the highest level possible.
After a push from the European Union, whose European Commission has been highly sceptical of scrubbers, the IMO agreed last year to develop rules on the waste water discharge of scrubbers.
Elsewhere, marine insurers have been investigating scrubbers amid concerns about the risks they pose.
By Anastassios Adamopoulos, Informa.
Article can be found here.