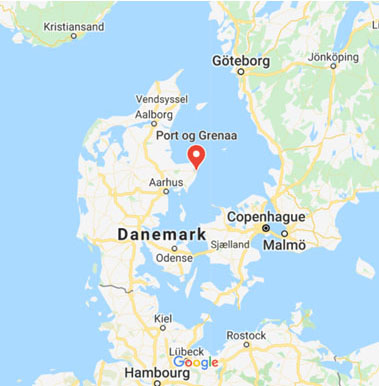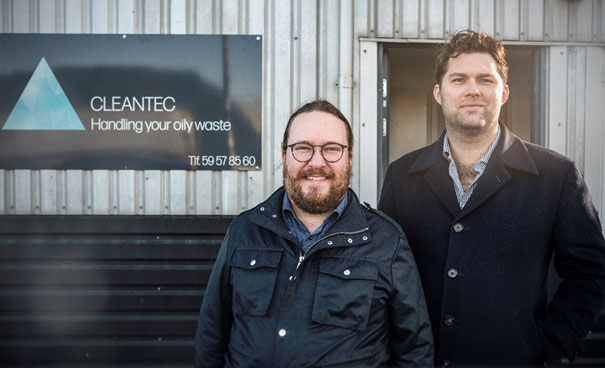 Lasse Kragballe Rasmussen, Operations Manager and Theis Rinaldo Andersen, Managing Director at Marine Partner A/S
Marine Partner A/S started up in 2018 as brokers for liquid and solid waste and byproducts, with a fundament of experience and network within the maritime industry and waste management. Despite of the young age of the company, they have now invested in their own wastewater facilities in Grenaa, Denmark. The facility is owned by Cleantec ApS, a sister company to Marine Partner A/S.
The focus is to have the most competitive prices on the market, while also keeping the environmental footprint at a minimum. The facility can handle slop, sludge, and process water and other Annex 1 waste, with a capacity at 50,000 tons liquid waste per year.
The location gives the possibilities to collect waste directly from ships offshore at several positions near Denmark and Sweden, which can save valuable time for ships. The wastewater can also be delivered by ship or truck directly to the facility. It all comes down to convenience to the client.
The new facility does not have an influence on the other services Marine Partner A/S provides but give the possibility to handle part of the liquid waste themselves. Marine Partner A/S is still a broker for both solid and liquid waste management all over the world, and do for example also provide services within transportation, storage, and tank cleaning. Their focus is always to make it easier and cheaper for their clients to choose the environmentally friendly solutions within the heavier industries.
For more information: www.cleantec.dk
Phone no: +45 59 57 85 60
Mail: info@cleantec.dk