Maritime Procurement Services, established in Mexico, is joining Euroshore International as full member. This follows a decision of the board of Directors and an official announcement during the General Assembly of EUROSHORE INTERNATIONAL who took place today in Ravenna, Italy.
"We are very pleased to welcome MARITIME PROCUREMENT SERVICES as a new member and as the first member from this geographical area. EUROSHORE INTERNATIONAL has decided to extend its membership worldwide as ship generated waste management is crucial for the protection of our oceans and their biodiversity. Problems are global and the exchange of good practices is key to be able to always serve the shipping industry at best and contribute to the preservation of our oceans. EUROSHORE INTERNATIONAL promotes the best standards for port reception facilities and pay attention to involve only those having these best standards. MARITIME PROCUREMENT SERVICES is part of them, and I am confident that we can learn from each other for the benefit of our activity" says EUROSHORE President, Alvaro San Pedro.
"I am so pleased that Maritime Procurement Services becomes part of EUROSHORE INTERNATIONAL. At MPS, we create and implement innovative solutions consistent with a comprehensive sustainability strategy and a circular model based on the methodological framework of the Sustainable Development Goals of the United Nations 2030 Agenda, as well as national and international standards that prevent pollution in the maritime industry. We are implementing tools and processes to track and reduce emissions along our entire value chain and at every step of our services. This will be achieved by using the most efficient technologies available to maximize recycling, promote a circular economy and minimize energy consumption, giving vessels the opportunity to measure and reduce their scope 3 emissions.
I'm positive that bringing together Port Reception Facilities that promote the best sustainability practices in the industry will contribute to the decarbonization of the maritime industry. I'm looking forward to collaborating with Euroshore to increase our impact on a global scale" mentions Alejandro Trillo, Executive Director of Maritime Procurement Services.
"I am looking forward to working with Alejandro Trillo and his team to make port reception activities better understood and recognised".
"Our members do a tremendous job not only in collecting waste, but also in treating it. It contributes to build a stronger circular economy, which everyday becomes a new frame of mind to face scarcity and energy independency" adds EUROSHORE INTERNTIONAL's Secretary General Sophie Delair.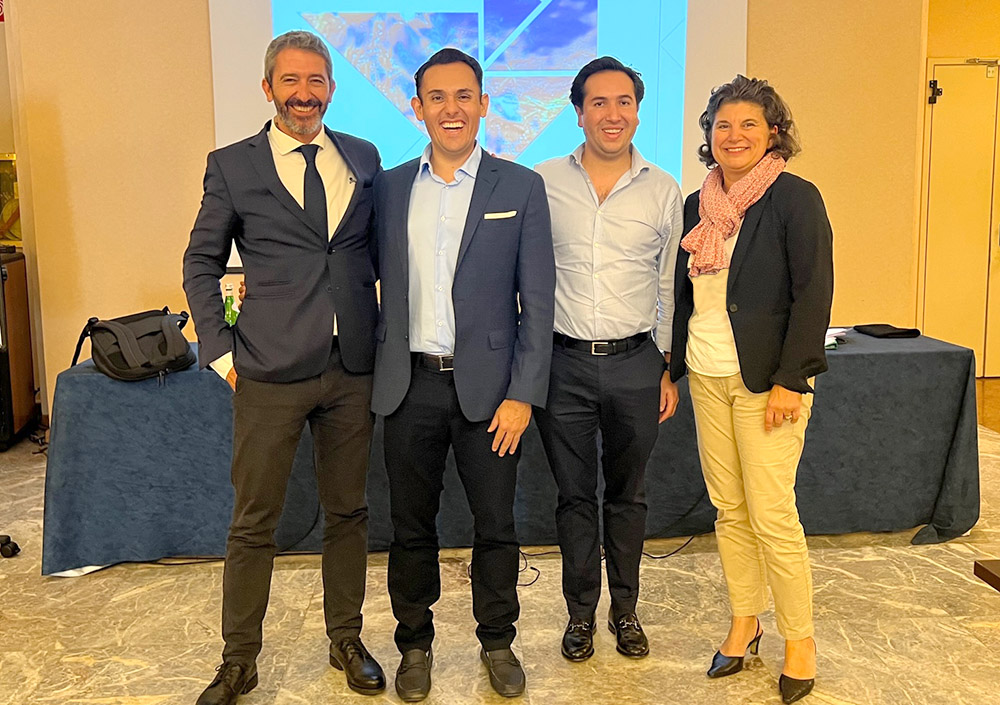 From left to right : Alvaro San Pedro - Euroshore International's President, Alejandro Trillo - MPS Executive Director, Juan Carlos Trillo - MPS Deputy Director, Sophie Delair - Euroshore International's Secretary General.