A project of controllable pre-swirl stator designs improved fuel efficiency by up to 3.5%. Denmark's largest maritime innovation project has concluded with major emission reductions for shipowners J Lauritzen and Torm and several fuel-saving machinery innovations.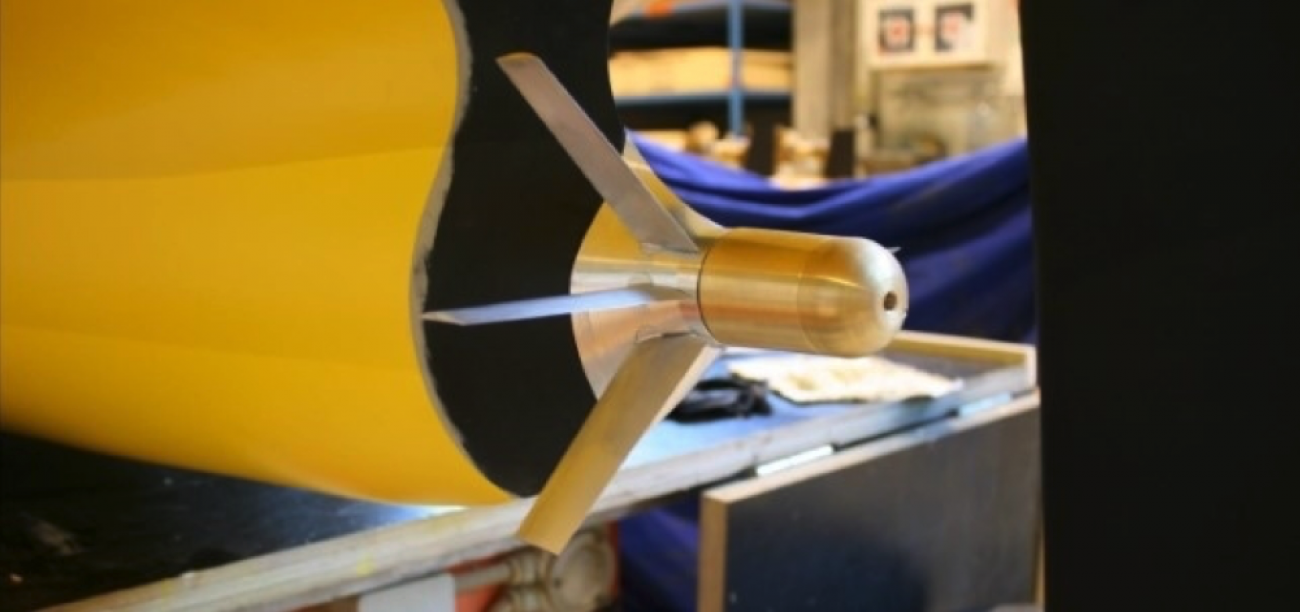 The four-year Blue INNOship programme, comprising 16 technical projects with input from 40 commercial and academic organisations, has cut the two shipowners' CO2 emissions by more than 100,000 tonnes a year. Other highlights include the development of a new gas injector that allowed MAN Energy Solutions to increase engine efficiency by around 3%, and a crew training and data-sharing scheme that cut fuel consumption on workboats by 10%.
Activities were focused on five areas in which there was a demand from shipowners for better solutions: ship design and propeller solutions; performance and monitoring; alternative fuel solutions; emission reduction technologies; and retrofitting and the development of ancillary services.
Blue INNOship project director Magnus Gary noted that the project had "exceeded expectations on multiple parameters". The programme has also led to an increase in collaborations within the Danish maritime industry and given start-up companies a foothold on the maritime market, he said. One example is performance monitoring specialist Vessel Performance Solutions, whose technology has been deployed by Maersk Tankers.
The successor to the project was initiated last month. ShippingLab, which has secured initial funding to support a three-year programme, will expand the focus to include automation solutions as well as green propulsion technology and digital services. The aim is to develop technologies that will contribute towards the development of Denmark's first autonomous vessel.
Selected Blue INNOship projects
| | | | |
| --- | --- | --- | --- |
| Project | Partners | Description | Results |
| Controllable pre-swirl fin | MAN Energy Solutions, Maersk, OSK-ShipTech, Denmark Technical University's (DTU) Department of Mechanical Engineering | Developed and tested a controllable pre-swirl fin that optimises the inflow (wakefield) to the propeller | Reduced fuel consumption by 2% for an 8,500 TEU container vessel and around 3.5% for an 110,000 DWT tanker |
| Dynamic propeller shaft speed control | Maersk, Propeller Control, Wärtsila Lyngsø Marine, DTU (Department of Mechanical Engineering and Department of Electrical Engineering) | Developed a solution to adjust shaft speed on two-stroke engines to accommodate inflow variations to the propeller on deep-sea-going vessels | Fuel savings of at least 1.3%, up to around 3% under some weather conditions |
| Gas valve train | MAN Energy Solutions, Eltronic FuelTech, Lloyd's Register, LR-Marine, Dansk Analyse, Aalborg University (Department of Chemistry and Bioscience and Department of Energy Technology) | Increased gas injection pressure on two-stroke engines to 600 MPa by high-pressure valve | Improves engine efficiency by around 3% and opens the possibility of combusting other gases such as ethane and propane; valve in the fuel equipment company Eltronic FuelTech's product catalogue |
| Reducing methane slip from LNG-fuelled engines | DTU (Department of Mechanical Engineering and Department of Electrical Engineering), MAN Energy Solutions, Danish Technological Institute | How to reduce unburned methane in the exhaust from four-stroke ship engines | Decreased emissions by 40% by identifying the causes of unburned methane |
| Shore-based small scale LNG/LBG liquefaction unit | Kosan Crisplant, Moving Energy, DTU (Department of Mechanical Engineering) | Developed an energy efficient small-scale LNG/LBG production facility that connects to natural gas networks and produces LNG on demand for bunkering in Danish ports | Plant can produce 50 tonnes of LNG a day in each module, with an energy consumption 40% lower than the European target |
| Trailer catamaran | OSK–ShipTech, Claus Kruse IVS, Bureau Veritas, MOE Tetraplan, Transmar, Danish Institute of Fire and Security Technology, Copenhagen Business School, DTU (Department of Mechanical Engineering) | Designed a new concept of a roro vessel in a catamaran-configuration for large-volume transport of unaccompanied road trailers and other classes of rolling cargo | Reduces cost per trailer by 41% and CO2 emissions per trailer by 72% (versus modern conventional roro on a 120 nm route) |
WHAT THE EXPERTS OF EUROSHORE SAY:
Euroshore supports continuous innovation. We believe that innovation can play a key role in improving the environmental situation. At the same time innovation can contribute to climate change, circular economy and a less resource using society.
By Gavin Lipsith, http://www.blaainno.dk/projects