Last 16th Euroshore holds its annual General Assembly in Lisbon, during the European Maritime Day. As announced within the previous Newsletter, Euroshore was invited to be part of the panel of a parallel workshop dedicated to ballast water treatment, organised during this unique event, gathering all the European maritime sector.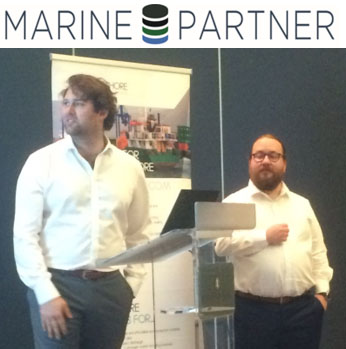 Theis Rinaldo Andersen, Managing Director of Marine Partner (left) and Lasse Kragballe Rasmussen, Operations Manager (right)
It was a very good opportunity to put the role of Port Reception Facilities in cleaning oceans further on the map and their linking role between ports and shipowners.The General Assembly was also the opportunity to welcome the first even Danish member of Euroshore: Marine Partner. It is quiet an achievement for Euroshore to be present in this area of the world which is facing important issues such as ocean acidification, derelict fishing gear, underwater noise and micro plastic pollution as main issues. PRF are not the only solution for reducing pollution in the Baltics but they have their role to play as one of the solution providers. Therefore, Euroshore will keep an eye on this area and hope to expend its membership there as a recognition of the Baltic sea concerns into its agenda.
For those you could stay longer, a visit of SISAV, the xxx of the other new Euroshore member EGEO, was organised the day after the General Assembly. It was very interesting to discover our SISAV works, contributing to a better understanding of practices between the members. For those who are interested in knowing more on SISAV, see the promoting film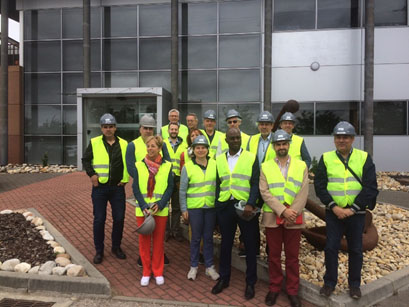 Some Euroshore members at SISAV visit, Portugal