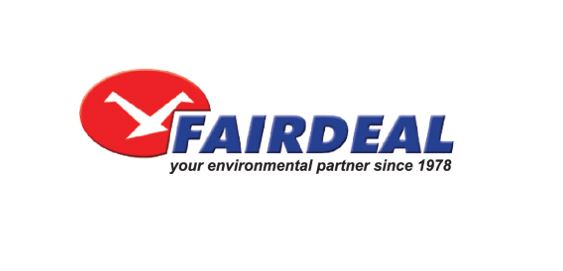 Fairdeal Marine Services, one of the first maritime businesses in the Middle East Gulf, dedicated to the protection of the marine environment, is expanding to catch up with stricter IMO 2020 rules.
FAIRDEAL Research & Development department is constantly exploring new technologies to improve the eco-friendly waste management, announces the signing of an agreement with the subsidiary of MYTILINEOS Company, ZEOLOGIC S.A., for the construction of the first treatment plant of oily sludge and of sludge produced by flue exhaust gas treatment systems.
A first such facility will be set up in UAE within 2020. It should be stressed that this plant is able to treat waste and sludge deriving from scrubbers, based on the stricter provisions of the revised MARPOL ANNEX I. The plant design is based on an integrated environmental and economic waste management process, creating a modern facility with low footprint requirements which will be ready to respond to future environmental challenges.
Zeologic's patented method leaves post-treatment waste in a state that is not environmentally hazardous. Such waste can, therefore, be disposed safely and cheaply.
Zeologic claims no comparable facility using its nanotechnology-based method exists. The pioneering waste management technology applies to an increasing number of new sectors, providing comprehensive environmental solutions to companies with a high pollutant load deriving from their activities.
Established in Greece in 1978, FAIRDEAL pioneered the development of offshore floating facilities to handle MARPOL 73/78 ANNEX I disposal requirements. Following a number of years of highly successful, ecological protective operations, a similar facility was established in the UAE in 1985. FAIRDEAL continues its specialist leadership and knowledge in the safe and eco-friendly handling of ANNEX I waste. Commitment to the care of the marine environment has always been at the heart of FAIRDEAL's business strategy.
FAIRDEAL and ZEOLOGIC envisage the installation of more plants using this technology in the Gulf region, addressing the recognized environmental problems of the region and the need to install state of the art infrastructure to support Green Shipping.
This Fairdeal's press release has also been published in The Maritime Standard. Find the article here