Barry Parker, Seatrade Marine, 20 June 2019
The official launch of the Poseidon Principles held in New York on expanded how the initiative from major ship finance banks plans to try and take the lead of a "green transformation" in shipping.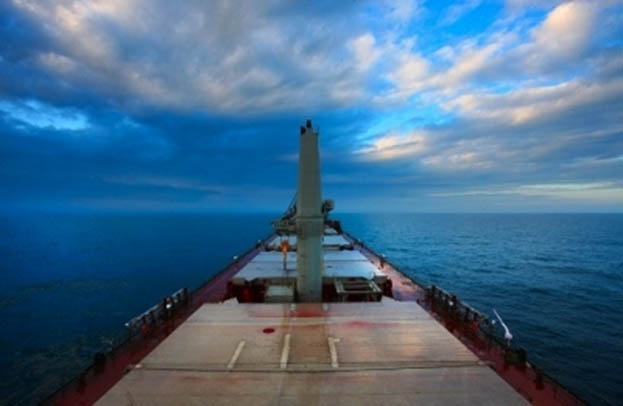 Eleven banks, holding roughly $100bn of ship finance loans, out of an estimated $400bn total, were on hand for the signing ceremony for the Poseidon Principles an effort that grew out of work of the Global Maritime Forum, the host for the launch, which was held alongside the Marine Money event in New York.
Citibank's Michael Parker, global head of the bank's shipping and logistics area, and a member of the committee that drafted the actual framework, presided over the session. Parker, also a major architect of the plan, explained that it was important for shipping lenders "to use our influence in the push for sustainable business" mirroring the IMO timelines for reduction in carbon emissions, which may tighten over time.
In a flowery speech including quotes from Shakespeare, he referred to the 11 initial signatories, along with partners including giants such as Cargill and Euronav among others. as "A Coalition of the Willing." As he zoomed into practicalities, he explained that actual language regarding financing terms, and reporting of shipowner emissions, for insertion in loan agreements, had been drafted by the specialist law firm Watson Farley Williams in efforts "to find workable solutions that owners could accept". He said, "The industry needs encouragement, but also pressure, to make the necessary changes."
Kristin Holth, who heads up Ocean Industries at DNB, one of the signatories, noted that: "We want to use our voice to influence the direction of the industry."
It was hinted that, in the future, efforts to reduce carbon emissions might be merged with other environmental initiatives for example those pertaining to ship recycling. Other lenders, including those in the burgeoning Asian realm, are expected to sign on.
Paul Taylor, global head of shipping/offshore at Societe Generale, also a signatory, said that "Any responsible shipping bank should sign and make the Poseidon Principals part of their ship finance policy." He added that: "Bank liquidity will be prioritized for those clients supporting IMO target levels."
Euronav's new ceo, Hugo de Stoop, in his remarks, said: "We are a leader in our sector; we have a duty to set an example for others," adding that "We want to make sure that the Principles are effective."
In his talk, he stressed the importance of reputation, for financiers and for the borrowers, adding that "ESG [Environment, Social, Governance] concerns are not going away." In response to questions about LNG fueling, de Stoop said that LNG may not be a permanent solution, as it reduces but does not eliminate greenhouse gasses, but "it sets us on a path" [towards CO2 reduction targets for 2030 and beyond].
Though the Global Maritime Forum event was separate from the ongoing Marine Money conference held within the same venue, the impacts of moves towards greener shipping were not lost on presenters at the finance conference.
Adam Kent from Maritime Strategies International (MSI) presenting earlier in the day, suggested that a two tier market would likely emerge in the coming decades- where more energy efficient assets' values would track above those of otherwise similar vessels.
Dr. Arlie Sterling, from consultancy Marsoft, discussed the firm's ongoing work at putting monetary valuations on climate savings- which would underpin contracts with payment streams tied to emissions (or lack thereof). Dr. Sterling had estimated that yearly value of "credits" (cash flow- not asset values) accruing to shipping could be on the order of $6.6bn annually.